How Do Cryptocurrency Futures Work?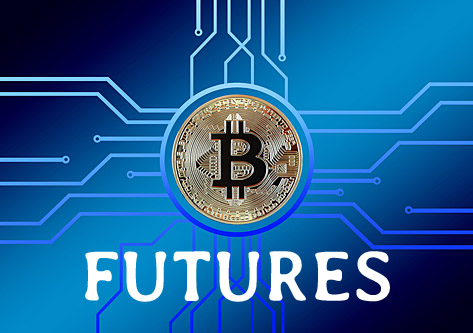 Futures are contracts that provide a way to speculate on future price movements of an asset. You may be familiar with commodities futures or indices futures. But did you know you can also trade bitcoin futures?
Read on to understand cryptocurrency futures in more depth.
How Futures Work
A futures contract is an agreement for you to buy or sell an asset at the specific price at a certain date in the future. When that date comes, the trader can settle the contract or roll it over to the next month.
You would choose to "sell" a futures contract if you believed the price was going to go down from the time you entered the contract to when you exited.
You would choose to "buy" a futures contract if you believed the price is going to rise between when you enter the contract and when you exit the contract.
Thus, the seller in a futures contract is betting that the price of the underlying asset will go down and the buyer is betting that the price will go up.
Futures can be held long-term or they can be traded short-term to take advantage of volatility.
Bitcoin Futures
Bitcoin is the best-known and most valuable cryptocurrency. Like other assets, you can purchase futures to speculate on price movement.
Like the currency itself, bitcoin futures are volatile. Traders are attracted to volatility though because it offers the opportunity to profit from short-term trades.
There are a couple of reasons why you might trade Bitcoin futures over Bitcoin itself.
You can trade Bitcoin futures on the Chicago Mercantile Exchange and the Intercontinental Exchange. If you are skeptical about bitcoin´s risks, government-regulated futures exchanges should provide some assurance.
Traders can use futures to hedge against spot positions in crypto.
It´s possible to trade bitcoin futures without a digital wallet.
Bitcoin Future Markets
Before the end of 2017, unregulated Bitcoin futures could be traded on cryptocurrency exchanges. The Chicago Board Options Exchange (CBOE) became the first publicly-regulated exchange to offer Bitcoin futures. But the CBOE stopped listing Bitcoin futures just under two years later when the cryptocurrency market cooled.
Margin Requirements
Be aware that there are margin requirements for trading Bitcoin futures on these exchanges.
These requirements can run as high as over $17,000 USD / € 15,000.
Attracting Institutional Investors
Both CME and ICE are regulated by the Commodity Futures Trading Commission (CFTC). This, along with the fact that the CME and ICE contracts are cash-settled, attracts institutional investors wary of Bitcoin´s risks.
Indeed, hedge fund founder Paul Tudor Jones recently revealed that he has 1-2% of his assets invested in bitcoin futures on the CME. He speculates that Bitcoin futures could serve as a hedge against inflation.
Government-Regulated Brokers
Futures trading is expensive. If you´re interested in trading cryptocurrencies like Bitcoin, but can´t afford the large investment required to trade on the CME or ICE, consider using a government-regulated broker like eToro.
The eToro platform allows you to trade cryptocurrencies without having a digital wallet. And you can speculate - just like a futures trader - on future price movements of Bitcoin. You can also trade crypto-fiat currency pairs, a novel twist on traditional forex trading.
One key difference between trading futures on CME and ICE and trading derivatives by using government-regulated brokers like eToro or Plus500, is that the latter offer low-cost contracts.
Altcoin Futures and Minor Exchanges
Bitcoin´s success spawned a number of alternative cryptocurrency options. There are now over 6,800 cryptocurrencies in existence. None of them are worth as much as Bitcoin, but many have sizable market values.
Altcoin futures are available, but there are relatively few and they are often (but not always) on unregulated platforms. Check and verify that the platform you´re interested in is indeed regulated.
Delta Exchange offers futures contracts for bitcoin and over 15 other crypto options.
Prime XBT offers speculation on five different cryptocurrencies.
Some brokers, such as FTX, offer a futures contract that´s an index of all major altcoins´
Kraken offers futures on Bitcoin, Ethereum, Litecoin, XRP, and Bitcoin cash and they´re regulated in the U.K. by the Financial Conduct Authority.
Summary
Speculating on commodities is a common practice, and there are various ways that allow you to speculate on Bitcoin (along with the altcoins).
If you are interested in trading cryptocurrencies, futures offer you the opportunity to speculate without explicitly trading in cryptocurrencies themselves.